Posts for: March, 2014
By American Dental Professionals
March 18, 2014
You may have heard the expression: "If you just ignore your teeth, they will go away." That may be true — but by practicing good oral hygiene, more and more people are now able to keep their natural teeth in good condition for their entire life. So we prefer to put a more positive spin on that old saw: "Take care of your teeth and they will take care of you — always." What's the best way to do that? Here are our top five tips:
Brush and floss every day. You knew this was going to be number one, right? Simply put, tooth decay and gum disease are your teeth's number one enemies. Effective brushing and flossing can help control both of these diseases. Using a soft-bristle brush with fluoride toothpaste and getting the floss into the spaces between teeth (and a little under the gum line) are the keys to successful at-home tooth cleaning and plaque removal.
Don't smoke, or use any form of tobacco. Statistically speaking, smokers are about twice as likely to lose their teeth as non-smokers. And "smokeless" tobacco causes tooth discoloration, gum irritation, an increased risk for cavities, and a higher incidence of oral cancers. Of course, smoking also shortens your life expectancy — so do yourself a favor, and quit (or better yet, don't start).
Eat smart for better oral (and general) health. This means avoiding sugary between-meal snacks, staying away from sodas (and so-called "energy" or "sports" drinks), and limiting sweet, sticky candies and other smile-spoiling treats. It also means enjoying a balanced diet that's rich in foods like whole grains, fruits and vegetables. This type of diet incorporates what's best for your whole body — including your teeth.
Wear a mouthguard when playing sports. An active lifestyle has many well-recognized health benefits. But if you enjoy playing basketball, bicycling, skiing or surfing — or any other sport where the possibility of a blow to the face exists — then you should consider a custom-fitted mouthguard an essential part of your gear. Research shows that athletes wearing mouthguards are 60 times less likely to suffer tooth damage in an accident than those who aren't protected — so why take chances with your teeth?
See your dentist regularly. When it comes to keeping your smile sparkling and your mouth healthy, we're your plaque-fighting partners. We'll check you for early signs of gum disease or tooth decay — plus many other potential issues — and treat any problems we find before they become serious. We'll also help you develop healthy habits that will give you the best chance of keeping your teeth in good shape for your whole life.
If you would like to learn more about keeping your teeth healthy for life, please contact us or schedule an appointment for a consultation. For more information, see the Dear Doctor magazine articles "Tooth Decay — The World's Oldest & Most Widespread Disease" and "Dentistry & Oral Health For Children."
By American Dental Professionals
March 03, 2014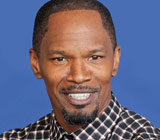 If you were a well-known actor, how far would you go to get inside the character you're playing in a movie? Plenty of stars have gained or lost weight to fit the role; some have tried to relate to their character by giving up creature comforts, going through boot camp, even trying out another occupation for a time. But when Jamie Foxx played a homeless musician in the 2009 film The Soloist, he went even further: He had part of his front tooth chipped out!
"My teeth are just so big and white — a homeless person would never have them," he told an interviewer. "I just wanted to come up with something to make the part unique. I had one [tooth] chipped out with a chisel."
Now, even if you're trying to be a successful actor, we're not suggesting you have your teeth chipped intentionally. However, if you have a tooth that has been chipped accidentally, we want you to know that we can repair it beautifully. One way to do that is with cosmetic bonding.
Bonding uses tooth-colored materials called "composite resins" (because they contain a mixture of plastic and glass) to replace missing tooth structure. The composite actually bonds, or becomes one, with the rest of the tooth.
Composite resins come in a variety of lifelike tooth shades, making it virtually impossible to distinguish the bonded tooth from its neighbors. Though bonding will not last as long as a dental veneer, it also does not require the involvement of a dental laboratory and, most often, can be done with minor reshaping of the tooth.
Cosmetic Bonding for Chipped Teeth
A chipped tooth can usually be bonded in a single visit to the dental office. First, the surface of the tooth may be beveled slightly with a drill, and then it is cleaned. Next, it is "etched" with an acidic gel that opens up tiny pores. After the etching gel is rinsed off, the liquid composite resin in a well-matched shade is painted on in a thin layer, filling these tiny pores to create a strong bond. A special curing light is used to harden this bonding material. Once the first layer is cured, another layer is painted on and cured. Layers can continue to be built up until the restoration has the necessary thickness. The bonding material is then shaped and polished. The whole procedure takes only about 30 minutes!
If you have questions about cosmetic bonding, please contact us or schedule an appointment for a consultation. You can also learn more by reading the Dear Doctor magazine articles "Repairing Chipped Teeth" and "Artistic Repair of Chipped Teeth With Composite Resin."