Posts for: September, 2014
By American Dental Professionals
September 23, 2014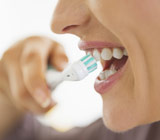 By the time you reach adulthood, roughly 100 trillion microscopic organisms will have taken up residence in and on your body, outnumbering your own cells 10 to 1. Most are bacteria, a domain of the animal kingdom considered synonymous with disease. But only a few of the thousands of bacterial species cause us harm; the rest are either benign or actually beneficial to our health, including in our mouths.
Dentistry pioneered much of our knowledge about bacteria, developing processes used to identify, classify and understand those species inhabiting our mouths. Science as a whole is catching up with the Human Microbiome Project (HMP) begun in 2007. Through HMP, researchers have catalogued and begun to study more than 10,000 bacterial species.
We're finding that our bodies develop a symbiotic relationship with many of these creatures invisible to the naked eye. During our infancy the bacteria we ingest from birth and breast feeding begin to interact with our body's immune system, "teaching" it to refrain from attacking friendly organisms that contribute to health and searching and destroying enemy species that cause disease.
We're also learning that an imbalance with our individual population of bacteria has links with disease. Our digestive system is a prime example: bacteria related to obesity can overpopulate our digestive tract, while malnutrition can create an environment that produces too many bacteria that inhibit digestion of vitamins and other nutrients.
The same microbial imbalance can occur in the mouth. For example, our typical Western diet encourages the growth of bacteria most associated with tooth decay (Streptococcus mutans). We're also finding that tobacco smoking creates a mouth environment more conducive to the bacteria that cause gum disease. Just by quitting smoking you can alter that environment to encourage growth of health-promoting bacteria and inhibit growth of malevolent species.
The desired outcome of this knowledge is to develop treatments that target disease-causing bacteria without harming those beneficial to us (as often occurs with traditional antibiotics). In dentistry, such possibilities could help stop the spread of tooth decay, gum disease or similar bacterial infections, while fostering a healthier oral environment that prevents disease and protects health.
If you would like more information on healthy aspects of bacteria, please contact us or schedule an appointment for a consultation.
By American Dental Professionals
September 08, 2014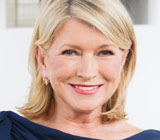 Martha Stewart has built a flourishing career by showcasing the things she's designed and made — like floral arrangements, crafts, and even home renovations. Just recently, she was showing off her latest restoration project: a new dental bridge. In fact, she live-tweeted the procedure from her dentist's office… and she even included pictures of the bridgework before it was placed on her teeth!
OK, it's a departure from paper crafts and home-made pillows… but why not? We can't help feeling that there's just as much craftsmanship — even artistry — in dental bridgework as there is in many other custom-made items. If you learn a little more about what goes into making and placing bridgework, perhaps you'll understand why we feel that way.
Bridgework is one good solution to the problem of missing teeth (another is dental implants). A fixed bridge is anchored to existing teeth on either side of the gap left by missing teeth, and it uses those healthy teeth to support one or more lifelike replacement teeth. How does it work?
Fabricated as a single unit, the bridge consists of one or more crowns (caps) on either end that will be bonded or cemented to the existing teeth, plus a number of prosthetic teeth in the middle. The solid attachment of the crowns to the healthy teeth keeps the bridge in place; they support the artificial teeth in between, and let them function properly in the bite.
Here's where some of the artistry comes in: Every piece of bridgework is custom-made for each individual patient. It matches not only their dental anatomy, but also the shape and shade of their natural teeth. Most bridges are made in dental laboratories from models of an individual's teeth — but some dental offices have their own mini-labs, capable of fabricating quality bridgework quickly and accurately. No matter where they are made, lifelike and perfect-fitting bridges reflect the craftsmanship of skilled lab technicians using high-tech equipment.
Once it is made, bridgework must be properly placed on your teeth. That's another job that requires a combination of art and science — and it's one we're experts at. From creating accurate models of your mouth to making sure the new bridge works well with your bite, we take pride in the work we do… and it shows in your smile.
If you would like more information about dental bridges, please contact us or schedule an appointment for a consultation. You can learn more by reading the Dear Doctor magazine articles "Fixed vs. Removable Bridges" and "Dental Implants vs. Bridgework."