Posts for: March, 2015
By American Dental Professionals
March 17, 2015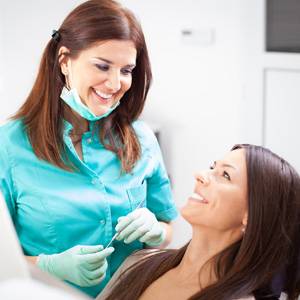 For years preparing teeth for fillings or other restorations has required the use of a drill. Although quite effective in removing decayed structure and preparing the tooth for bonding, it usually requires a local anesthetic. That and the noise it generates can be unsettling for many patients.
In recent years, a different type of technique known as "air abrasion" has increased in popularity among dentists. Known also as "particle abrasion," the technique uses a stream of fine particles to remove decayed tooth structure and is less invasive than the traditional drill. Although the technology has been around since the mid-20th Century, recent developments in suction pumps that remove much of the dust created have made it more practical. It also works well with new natural-looking bonding materials used for tooth structure replacement.
The fine particles — usually an abrasive substance like aluminum oxide — are rapidly discharged through a hand-held instrument using pressurized air aimed at affected tooth areas. Decayed teeth structure is softer than healthier tissue, which allows air abrasion to precisely remove decay while not damaging the other.
Besides removing decay or abrading the tooth for bonding, air abrasion can also be used to minimize stained areas on surface enamel and to clean blood, saliva or temporary cements from tooth surfaces during dental procedures. It's also useful for smoothing out small defects in enamel or aiding in sealant applications.
It does, however, have a few limitations. It's not as efficient as the traditional drill with larger cavities or for re-treating sites with metal (amalgam) fillings. Because of the fine texture of the abrasive particles, affected teeth need to be isolated within the mouth using a rubber dam or a silicone sheet. High-volume suction must be continually applied to capture the fine particles before the patient swallows them or it fills the procedure room with a fine cloud of material.
Still, while air abrasion technology is relatively new, it has clear advantages over the traditional drill in many procedures. As advances in the technology continue, air abrasion promises to offer a more comfortable and less invasive experience in dental treatment.
If you would like more information on air or particle abrasion, please contact us or schedule an appointment for a consultation.
By American Dental Professionals
March 06, 2015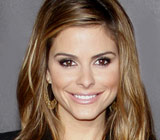 Maria Menounos, an independent filmmaker, actress, and co-host of daily entertainment news program Extra, learned at an early age about the importance of maintaining good general and dental health when her father, Constantinos, a Greek immigrant, was diagnosed with type 1 diabetes. As a result, her parents made sure the family consumed a diet filled with fresh fruits and vegetables, many of which they produced themselves. Maria and her family also consumed little-to-no junk food.
Menounos is still committed to helping those with diabetes. In fact, because she saw first hand the power of communication in the lives of diabetes patients and their families, Menounos is an avid ambassador for the American Diabetes Association.
Maria's experience with diabetes is one that she shares with millions of people worldwide. And if you or someone you care about is suffering from this disease, it's important to be aware of the connection between diabetes and oral health. Recent research has shown a link between two chronic inflammatory conditions: periodontal (gum) disease and diabetes. Evidence consistently reveals that diabetes is a risk factor for increased severity of periodontal disease and conversely, periodontitis is a risk factor for worsening blood glucose control in patients with diabetes and may also increase the risk of diabetic complications. Periodontal inflammation is also associated with an elevated systemic (general body) inflammatory state and an increased risk of major cardiovascular ("cardio" – heart; "vascular" – blood vessel) events such as heart attack, stroke, adverse pregnancy outcomes (e.g., low birth weight and preterm births) and altered blood sugar control in people with diabetes.
If you are interested in learning more about periodontal disease, you can continue reading the Dear Doctor magazine article "Diabetes & Periodontal Disease." Or, if you are diabetic and fear you may have periodontal disease, you can contact us today to schedule an appointment so that we can conduct a thorough examination. During this private consultation, we will also discuss any questions you have as well as what treatment options will be best for you. And to read the entire interview with Maria, please see the Dear Doctor magazine article "Maria Menounos."