Posts for: January, 2016
By American Dental Professionals
January 20, 2016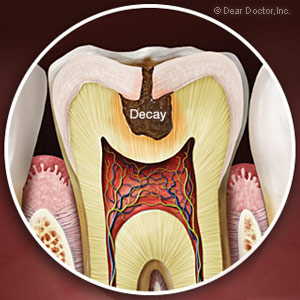 It's absolutely critical to stop tooth decay and repair any damage to tooth structure. Hopefully, we've caught it early in the enamel and dentin where we're able to repair any holes or "cavities" that might have developed by filling them.
But what if the decay has crept deeper into the interior of the tooth? In this case, you're at a much higher risk of eventually losing the tooth. If the decay has spread into the bone, a root canal treatment is usually your best option.
The first sign that decay has invaded the pulp, the innermost layer of the tooth, and the root canals may be a severe toothache. It's different from the wince of pain or discomfort caused by sensitivity to temperature or pressure. Inner decay pain is constant and often excruciating. This is because the infection is attacking the nerves bundled within the pulp chamber.
The pain can last for several days, and then suddenly stop altogether. No pain is good news, right? Wrong — the pain has stopped because the infected nerves have finally died and can no longer signal the brain. The infection, though, is very much alive and will continue to advance toward the root where the damage may eventually cause you to lose the tooth.
A root canal treatment removes decay in the pulp chamber and canals. We first drill an access hole to enter the pulp chamber. Once inside, we use special instruments to completely remove all tissue and disinfect the empty chamber. We then fill the chamber and root canals with a special filling and seal the access hole to prevent further decay. A few weeks later we install a custom crown to protect the tooth further.
If you have a toothache, or you've had one that suddenly went away, you should schedule an appointment for a dental examination as soon as possible: this is the only way to accurately determine the cause of the pain. If a root canal is deemed necessary, the sooner we perform it, the less chance the infection will cause you to lose your tooth.
If you would like more information on root canal treatment, please contact us or schedule an appointment for a consultation. You can also learn more about this topic by reading the Dear Doctor magazine article "Signs and Symptoms of a Future Root Canal."
By American Dental Professionals
January 05, 2016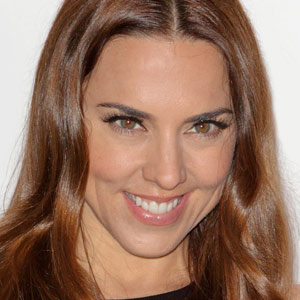 As a member of the best-selling pop group Spice Girls, Mel C (AKA Sporty Spice) enjoyed her share of musical superstardom. At the band's peak in the Nineties, the young singer's signature look featured baggy sweatpants, an assortment of tattoos, a nose stud and a gold-capped incisor, front and center in her mouth. Today, Melanie Chisholm is still singing — but now she's a mom, an amateur triathlete… and that gold tooth is just a memory. Not only that, her smile looks more evenly spaced and whiter than it did when she was referred to as the "tomboy" of the group.
What happened? In our view, it all boils down to changing tastes — plus a little bit of help from dental professionals. As the "wannabe" singer proves, there's no single standard when it comes to making your teeth look their best. Your own look is unique to you — and your smile can reflect that individuality.
For example, crowns (caps) are substantial coverings that may be placed on teeth when they are being restored. They are available in three types: gold, all-porcelain, or porcelain-fused-to-metal. The latter two are tooth-colored, while the gold is — well, shiny like gold bling. Which one is right for you? In many cases, it's your choice.
Likewise, dental veneers — wafer-thin shells that can correct cosmetic issues by covering the surface of your teeth — can be made in a variety of shades. Their hues may range from natural ivory to Hollywood white, and everything in between. What's the best color for you? Only you can say.
Some people opt for a "smile makeover" that uses small irregularities in the spacing and color of teeth to create a more "natural" look. Other folks want a perfectly even, brilliant white smile that dazzles the eye. Still others are looking to match or restore the smile they once had — perhaps even re-creating a signature gap between the teeth. As long as there are no other dental issues involved, the choice is yours.
So if you're unhappy with your smile — or if you feel it doesn't reflect the person you "wannabe" — why not talk to us about a smile makeover? Just call our office to schedule a consultation. You can learn more about this topic in the Dear Doctor magazine articles "Beautiful Smiles by Design" and "The Impact of a Smile Makeover."