Posts for tag: periodontal (gum) disease
By American Dental Professionals
October 25, 2016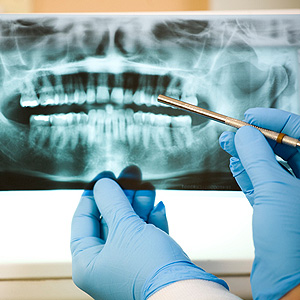 If you've had periodontal (gum) disease, you've no doubt experienced gum inflammation, bleeding or pain. But your gums may not be the only mouth structures under assault — the disease may be damaging the underlying support bone.
Although easing soft tissue symptoms is important, our primary focus is to protect all your teeth's supporting structures — the gums, the attaching ligaments and, of course, the bone. To do so we must stop the infection and reduce the risk of reoccurrence.
Stopping gum disease depends on removing its source — plaque, a thin biofilm of bacteria and food particles accumulating on tooth surfaces, due to poor oral hygiene. We must remove it mechanically — with hand instruments known as scalers or ultrasonic equipment that vibrates the plaque and calculus (hardened plaque deposits) loose.
It's not always a straightforward matter, though, especially if the diseased gum tissues have pulled away from the teeth. The slight natural gap between teeth can widen into voids known as periodontal pockets; they fill with infection and can extend several millimeters below the gum line. We must thoroughly cleanse these pockets, sometimes with invasive techniques like root planing (removing plaque from the roots) or surgical access. You may also need tissue grafting to regenerate gum attachment to the teeth.
One of the more difficult scenarios involves pockets where roots divide, known as furcations. This can cause cave-like voids of bone loss. Unless we treat it, the continuing bone loss will eventually lead to tooth loss. Besides plaque removal, it may also be prudent in these cases to use antimicrobial products (such as a mouthrinse with chlorhexidine) or antibiotics like tetracycline to reduce bacterial growth.
Perhaps the most important factor is what happens after treatment. To maintain gum health and reduce the chances of re-infection, you'll need to practice diligent daily hygiene, including brushing, flossing and any prescribed rinses. You should also keep up a regular schedule of office cleanings and checkups, sometimes more than twice a year depending on your degree of disease.
If you would like more information on treatments for gum disease, please contact us or schedule an appointment for a consultation. You can also learn more about this topic by reading the Dear Doctor magazine article "Treating Difficult Areas of Periodontal Disease."
By American Dental Professionals
March 06, 2015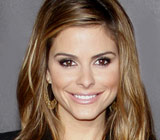 Maria Menounos, an independent filmmaker, actress, and co-host of daily entertainment news program Extra, learned at an early age about the importance of maintaining good general and dental health when her father, Constantinos, a Greek immigrant, was diagnosed with type 1 diabetes. As a result, her parents made sure the family consumed a diet filled with fresh fruits and vegetables, many of which they produced themselves. Maria and her family also consumed little-to-no junk food.
Menounos is still committed to helping those with diabetes. In fact, because she saw first hand the power of communication in the lives of diabetes patients and their families, Menounos is an avid ambassador for the American Diabetes Association.
Maria's experience with diabetes is one that she shares with millions of people worldwide. And if you or someone you care about is suffering from this disease, it's important to be aware of the connection between diabetes and oral health. Recent research has shown a link between two chronic inflammatory conditions: periodontal (gum) disease and diabetes. Evidence consistently reveals that diabetes is a risk factor for increased severity of periodontal disease and conversely, periodontitis is a risk factor for worsening blood glucose control in patients with diabetes and may also increase the risk of diabetic complications. Periodontal inflammation is also associated with an elevated systemic (general body) inflammatory state and an increased risk of major cardiovascular ("cardio" – heart; "vascular" – blood vessel) events such as heart attack, stroke, adverse pregnancy outcomes (e.g., low birth weight and preterm births) and altered blood sugar control in people with diabetes.
If you are interested in learning more about periodontal disease, you can continue reading the Dear Doctor magazine article "Diabetes & Periodontal Disease." Or, if you are diabetic and fear you may have periodontal disease, you can contact us today to schedule an appointment so that we can conduct a thorough examination. During this private consultation, we will also discuss any questions you have as well as what treatment options will be best for you. And to read the entire interview with Maria, please see the Dear Doctor magazine article "Maria Menounos."